E-Wallet Payment Terminal Fuelling Vending Machine Culture
by wind, September 25, 2021
---
Venturing into e-wallet vending machine business is trending in Malaysia.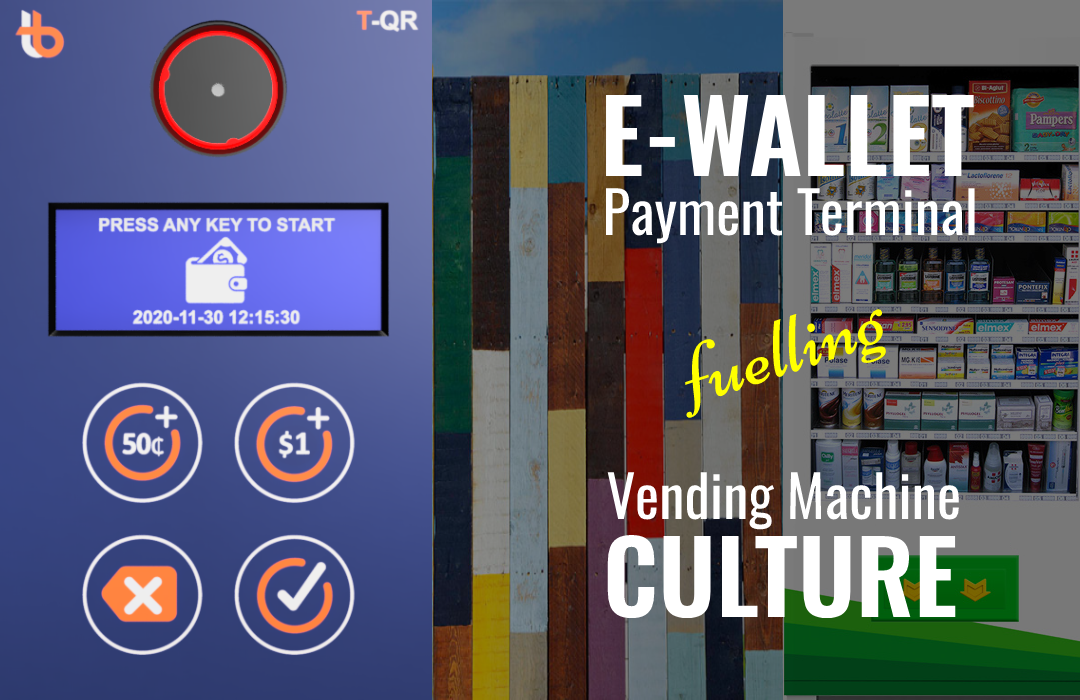 Why is e-wallet vending machine now in trending in Malaysia?
Gaining a surge in popularity amid the endemic COVID-19
Consumers find security and comfort observing new norms, social distancing where applicable. With vending machines, minimal to zero contact payment and hygienic concept of vending machines as opposed to human handling food and beverages, merchandise etc.


Simple and straight forward
Consumers follow simple instructions to make purchase of merchandise without needs to deal with impolite and pushy sellers. Simply select items and make payment.


Convenience, affordable and 24/7
Vending machines are stationed to capture its customer base, where customers can reach out to vending machines 24/7. Customer gets what is seen and agreed to price tag prior to making payment.


City and land prices, transportation, parking hassles
Consumers nowadays prefer minimal bulky household appliances, ie. washing maching, coffee maker, cooking appliances, etc. as laundromat, food vending, coffee vending are all within reach. Keeping expenses on housing rental/repayment low and affordable is key to ensure lifestyle for the younger generation.

E-Wallet vending machines, food delivery are the solutions to eliminate the need to handle cash bill and coin, parking hassles, paying higher rental for bigger accommodations for many these days.



Labour and maintenance costs kept low
Consumers benefited from buying from vending machines at lower rate compare to physical stores as vending machine operators can maintain low operating costs for lesser labour needs and maintenance costs.


Cash term purchases
E-Wallet vending machines transact with cash term gives convenience to consumers of all age group and better leverage their spending habit. Vending machines with E-Wallet scanner adds-on to simplify the payment process of vending machines customers.


Vending IS LIFESTYLE
For the many consumers, clean, contactless, straightforward, affordable and most importantly CONVENIENCE provided by vending machine shopping is LIFESTYLE!


Current shopping style in TRENDING is obsession with technology and robotics! Thus, e-wallet vending machine ventures are gaining its popularity in Malaysia and be seen to great success like those in Japan!